The "minimoon" concept has been gaining popularity for some time now. And Fuerteventura is the perfect place to take one.
Contenido
You must have heard of it. It originated in the US, but has gained so much momentum in the rest of the world that in some cases, it has even ousted its big sister, the traditional honeymoon. Newly-weds are increasingly opting for this updated version of the honeymoon, consisting of a short - but equally romantic - getaway rather than a longer trip. 
Being less than a week long, the aim is to find closer destinations we can enjoy for 4-5 days. In this sense, any of the Canary Islands is an option worth considering, although on this occasion, we have chosen Fuerteventura and its over 150 kilometres of beaches.
This Biosphere Reserve island offers a perfect harmony between a coastline of emerald waters and white sand, superb for practising "water and wind" sports, and austere volcanic scenery. But let's cut to the chase: if you do escape to the island for a minimoon, here are the things you simply cannot miss. So... Let's make the absolute most of our time!
Imágenes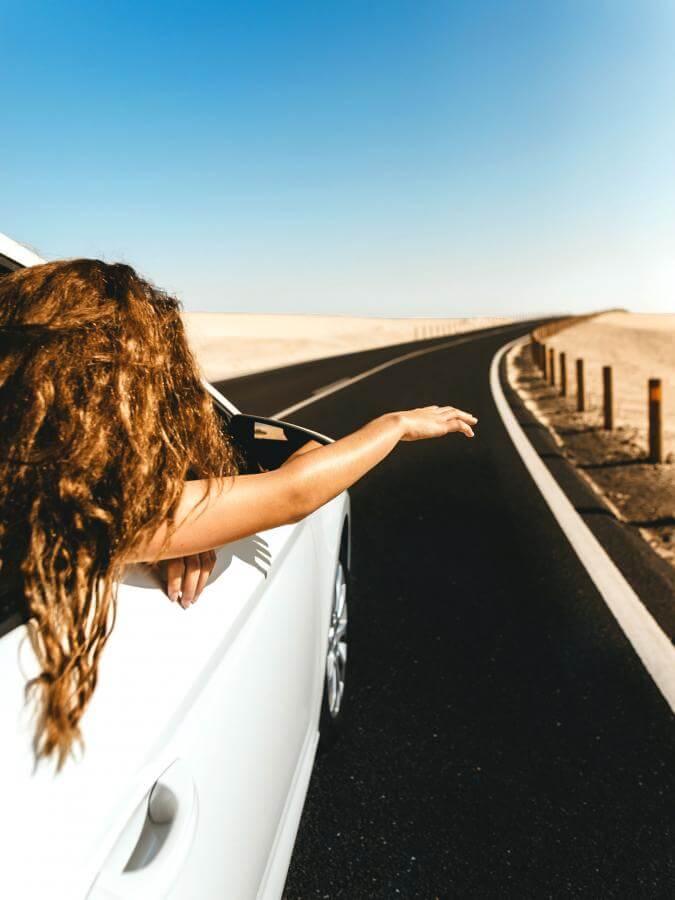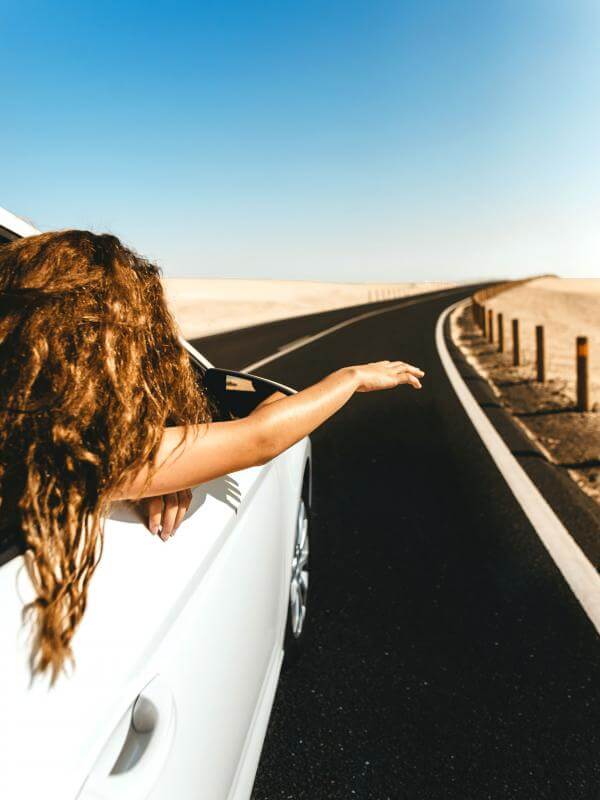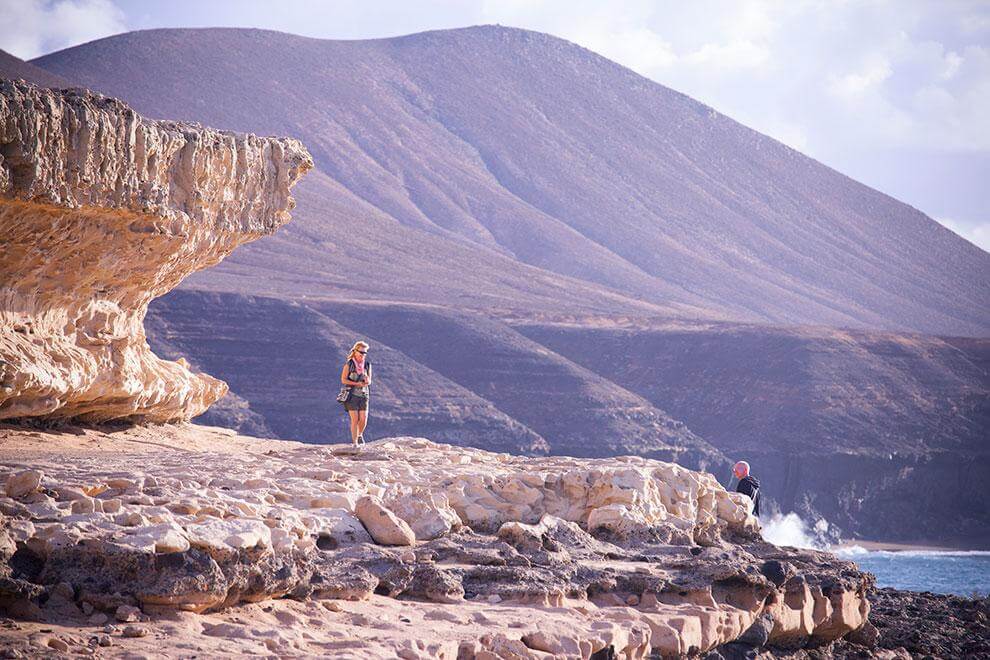 Contenido
Heavenly beaches next to a dune landscape: Corralejo Natural Park
It may seem like an antithesis, but it isn't. Next to a vast extension of dunes lie kilometres of beaches of white sand and transparent waters. Nothing is more romantic than strolling together in this paradise, taking selfies here and there, and combining this with refreshing dips in the turquoise sea or sunbathing on the sand. Unforgettable.
This very special place lies in the north of the island, by the town of Corralejo, a lively tourist resort with dozens of restaurants, shops, terraces, entertainment venues... so you can also enjoy the delightful nights of Fuerteventura outdoors.
Imágenes
Contenido
Just a little further on: the Islote de los Lobos
From the heavenly beaches of Corralejo one can see the nearby uninhabited islet of Lobos quite clearly. It acquired this name because it was formerly home to a colony of sea lions (sea 'wolves', or "lobos" in Spanish). This Natural Park can be visited in boats which make several return trips every day, although we should bear in mind that permission to visit the island must be obtained in advance from the Fuerteventura Island Council, as the number of visits is restricted, which speaks to the incalculable value of this area. From the wonderful, solitary, pristine beaches of Lobos, one can see the north coast of Fuerteventura and the south of the other neighbouring island of Lanzarote. Sauntering along the trails and feeling the volcanic landscape close up is a magical experience.
Imágenes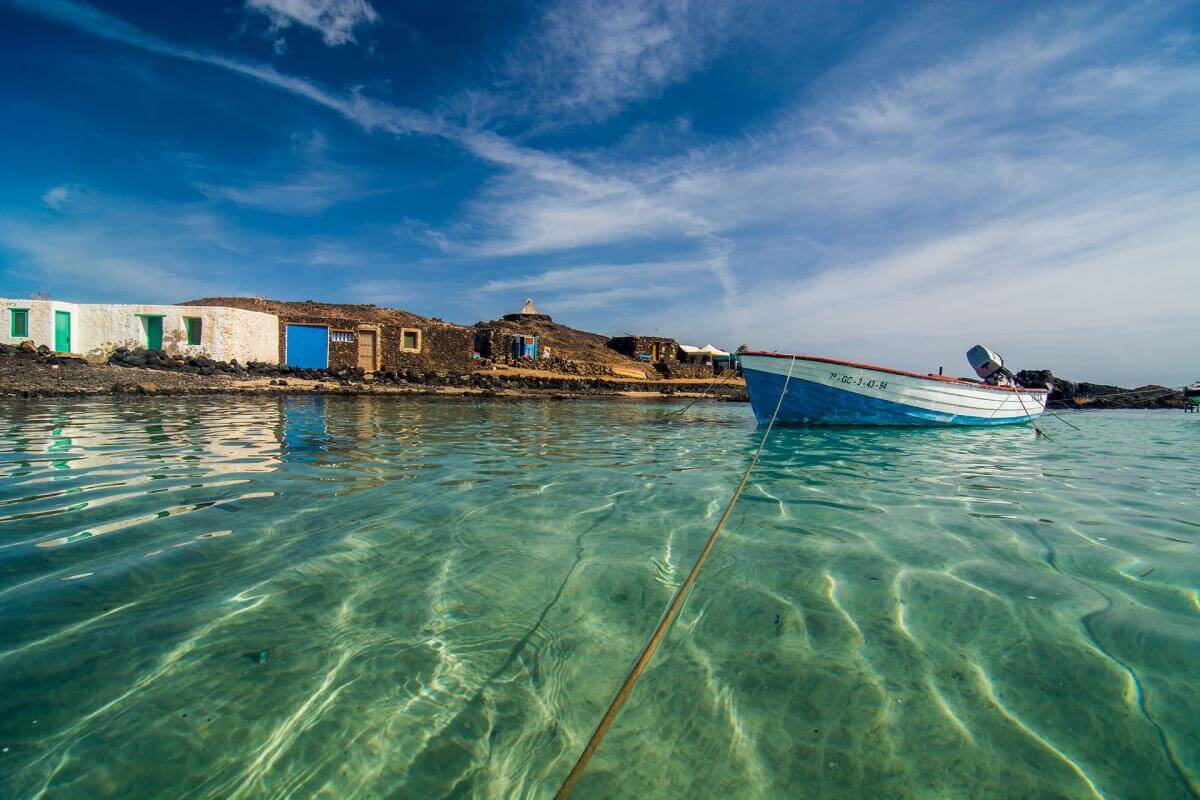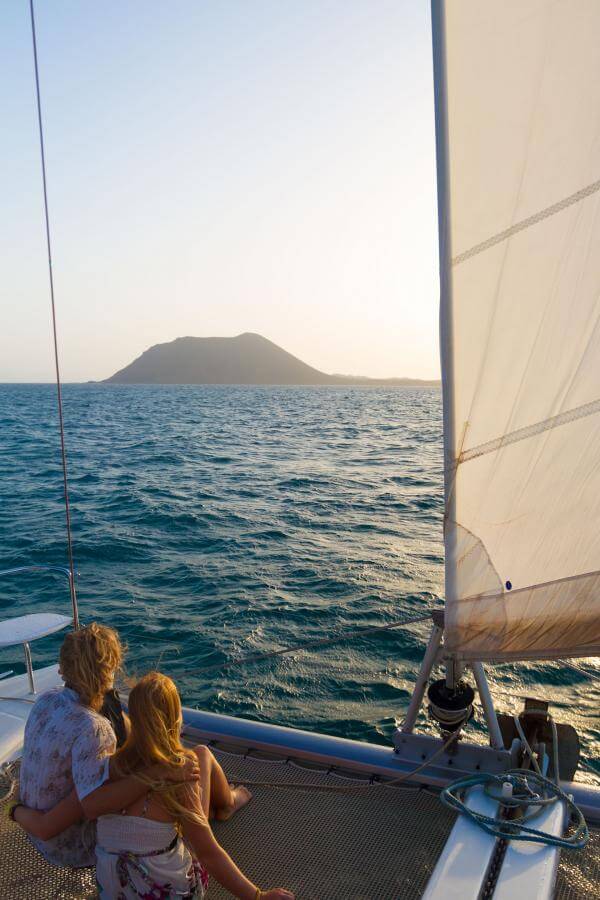 Contenido
From the beaches in the north to those in the south: the Jandía Peninsula.
And having started our trip to Fuerteventura in the north, we should not forget the other tip, the south, where we will find kilometres of wonderful beaches to suite all tastes, and where the Windsurfing & Kitesurfing World Cup is held every year. This area of the island, the Jandía Peninsula, is the location of Costa Calma, another tourist resort offering beaches with calm waters and a varied range of accommodation and leisure options. Following the coastline in the same southerly direction we come to a succession of beaches and small coves, all equally beautiful. You'll want to stop at all of them! Sotavento, Esquinzo, Butihondo, Solana del Matorral, Morro Jable… it's so difficult to choose. But if we really want to lose ourselves on one of the wildest, most solitary beaches on Fuerteventura, or even in the Canary Islands, we should go to Cofete, in the windward part of the island. Getting there is somewhat inconvenient, as we have to drive down a long, unmade road, but the adventure pays dividends.
Imágenes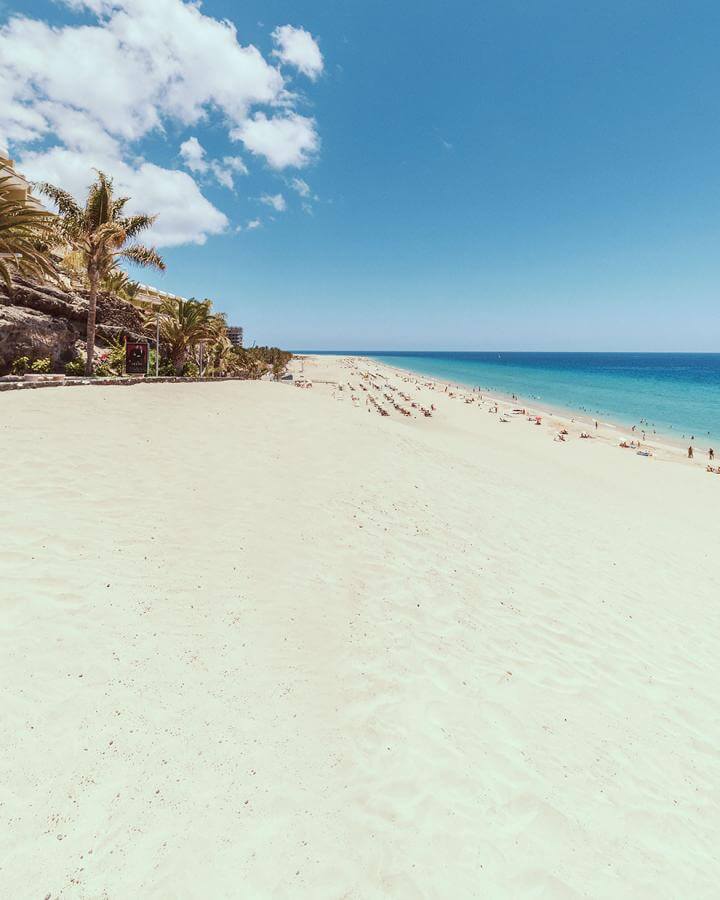 Contenido
Betancuria: the first capital of the Canarian archipelago
It might seem to you that all you will visit in Fuerteventura is beaches. And although they are one of the island's big tourist attractions, they aren't the only one. There are also places that commemorate its history and culture. One of these places is Betancuria, the first capital of the Canary Islands and one of the most important colonial landmarks in the region, with a historical legacy that will enchant you. Wandering around its quiet alleyways, where time seems not to have passed, is a must for any pair of lovebirds.
Imágenes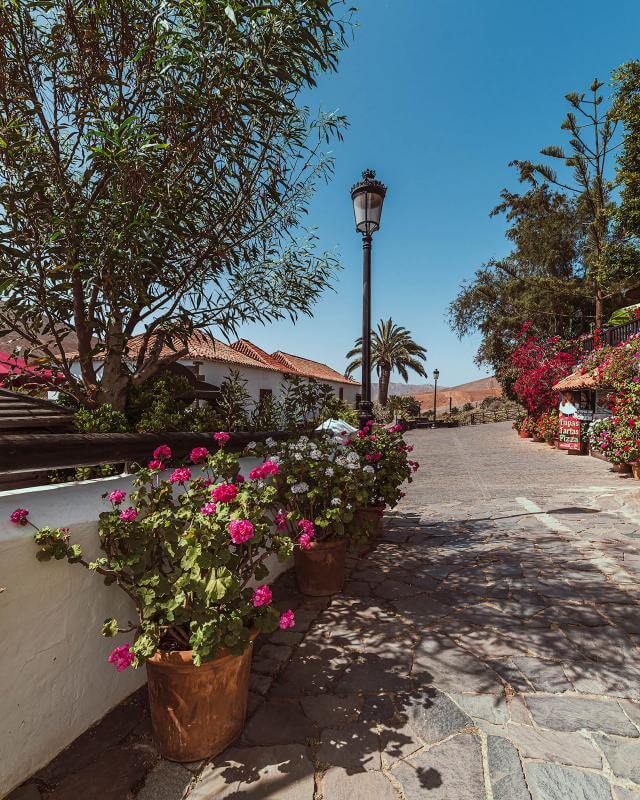 Contenido
Tindaya, Fuerteventura's sacred mountain
And what better way to end our minimoon than in a very special enclave? The "majos" - the name given to the former inhabitants of the island - revered Tindaya as a sacred mountain, and for them it was a place of worship, a magical halo that has been passed down to us. Located in the north-west of the island, very near La Oliva, this mountain standing 400 metres above sea level has a series of podomorphic engravings of great archaeological value on its summit, etched into stone and listed as an Asset of Cultural Interest. Don't leave Fuerteventura without entering the magic of this pyramid that rises up from the Esquinzo plains. Its geological and scenic value have also earned it a designation as a protected natural area.
Imágenes